I am still getting a ton of pictures of pets, so I am just going to put a few up every now and then. It would take four years to get all these up if I just posted them on Friday. By all means, keep sending them in, but please name them after the pet to make it easier. At any rate, some goofy pictures: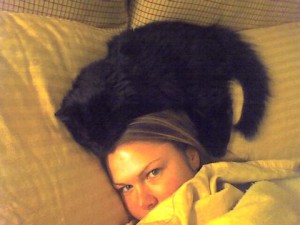 You have heard of the cat in a hat, now try out the cat as a hat.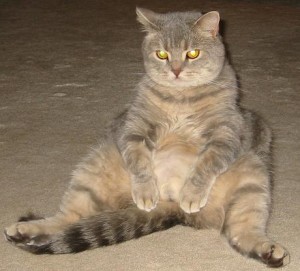 Blue is relaxing. I have a bunch of pictures of Tunch sitting like this, but they are all old. I need to get a new camera.