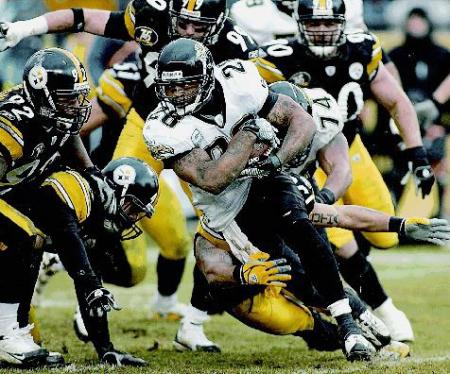 Go Steelers!
*** Update ***
The Jags have just owned us the past few years. Tonight looks like it is going to be no different.
9:12 pm- 14-10, Jags. Why does the stock photo of Reed have his eyes closed?
10:56 pm- That call against Harrison was total bullshit.
11:31 pm- Not a conventional Steelers win, but I will take it.