Still downloading all the pictures that you all sent in, and I came across these brothers: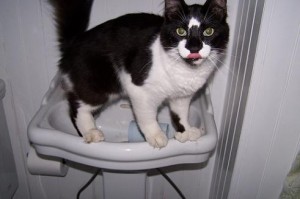 McLovin'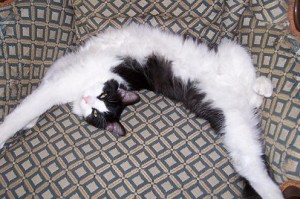 Buehler. As soon as I saw that pose, especially the way the back legs are splayed all over the place, the first thing that came to mind was Bill the Cat. Oop Ack!
Slow Sunday morning around here. Nothing I want to write about, so I am just watching CBS Sunday morning and doing some work. I will see you all later.