Only one picture, because this perfectly represents how I feel today. It is overcast and crappy here, I didn't sleep very well, I have a bunch of stuff to do, and I am just worn down by the constant stream of BS from the McCain/Palin campaign: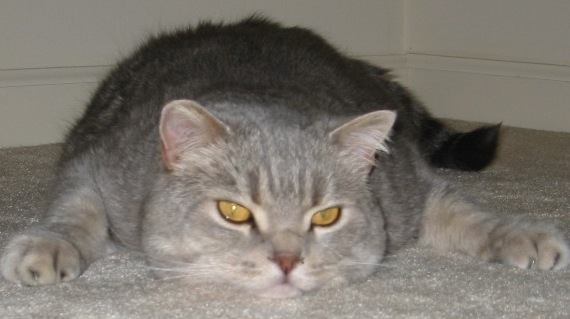 We all have days like that, Blue.
At any rate, keep sending in your pet posts, and also, if any of you are out there attending any rallies or speeches by Obama and Biden and have your camera with you, send them in with a write-up and we can post them.
Deep Thought- What happened to the PUMA movement?
Consider this your open thread. I will be back this afternoon.