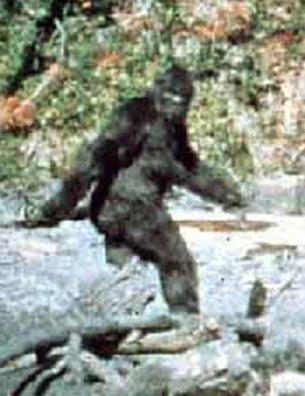 If you look closely at the left hand, you will see him clutching the Kenyan birth certificate of one Barack HUSSEIN Obama and the true story about Vince Foster's death.
***
It never, ever, ever ends. The front page at Red State:
Obama still faces a legal challenge to his constitutional eligibility to be president. A lawsuit, Berg v. Obama, brought by Philip J. Berg, a Philadelphia attorney, alleges Obama is not eligible to be president.

Instead of producing records proving Obama is a natural born citizen, Obama and the Democratic National Committee have filed a motion seeking a protective order to block production of documents until a motion to dismiss is the law suit is ruled on by the court. Obama and the Democratic National Committee also claim attorney Berg has no standing – has no right – to bring the lawsuit.

What is it that Obama and the Democratic National Committee are trying to hide? Why not just produce documents that prove Obama's citizenship and make the lawsuit go away?
Red State, the self-described "leading blog for right of center online activists."
*** Update ***
Stay classy, Republicans:
With so much at stake, and time running short, Frederick did not feel he had the luxury of subtlety. He climbed atop a folding chair to give 30 campaign volunteers who were about to go canvassing door to door their talking points — for instance, the connection between Barack Obama and Osama bin Laden: "Both have friends that bombed the Pentagon," he said. "That is scary." It is also not exactly true — though that distorted reference to Obama's controversial association with William Ayers, a former 60s radical, was enough to get the volunteers stoked. "And he won't salute the flag," one woman added, repeating another myth about Obama. She was quickly topped by a man who called out, "We don't even know where Senator Obama was really born." Actually, we do; it's Hawaii.
That would be Virginia GOP chairman Rick Frederick, thank you very much.