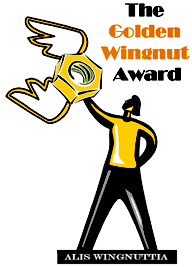 Via the comments, this gem from the Powerline on 8 August 2005:
It must be depressing to be Paul Krugman. No matter how well the economy performs, Krugman's bitter vendetta against the Bush administration requires him to hunt for the black lining in a sky full of silvery clouds. With the economy now booming, what can Krugman possibly have to complain about? In today's column, titled That Hissing Sound, Krugman says there is a housing bubble, and it's about to burst…

There are, of course, obvious differences between houses and stocks. Most people own only one house at a time, and transaction costs make it impractical to buy and sell houses the way you buy and sell stocks. Krugman thinks the fact that James Glassman doesn't buy the bubble theory is evidence in its favor, but if you read Glassman's article on the subject, you'll see that he actually makes some of the same points that Krugman does. But he argues, persuasively in my view, that there is little reason to fear a catastrophic collapse in home prices.

Krugman will have to come up with something much better, I think, to cause many others to share his pessimism.
John Hinderaker, in peak form.
Considering my recent past (at least up until mid 2005), I am not really in a position to get all high and mighty, but after being staggeringly wrong on so many issues across such a wide spectrum, you would think the PowerLine folks would take just a moment for self-reflection. That would be only human.
Instead, they plunge ever forward, pig-ignorant and carefree, completely sure of themselves (which explains why they love Palin so much, who embodies the same qualities). And, just for some fun, compare the opening sentence in the above quote about Krugman to the quote that earned Hinderake the first ever Golden Wingnut award:
It must be very strange to be President Bush. A man of extraordinary vision and brilliance approaching to genius, he can't get anyone to notice. He is like a great painter or musician who is ahead of his time, and who unveils one masterpiece after another to a reception that, when not bored, is hostile
Up is down, down is up. Bush, who has been wrong about everything, is celebrated. Krugman, on the other hand, with his record of accuracy, is a villain and a dullard, consumed by pessimism.