Ton of things to do, so you are on your own for a while. My friend Tammy sent in this picture of her puppy Samantha posing after a swim in the lake: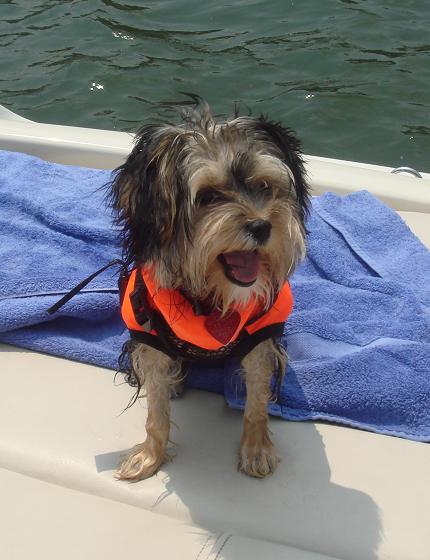 If you find anything useful, throw it in the comments.
*** Update ***
BTW- I forgot to add. My parents are thinking about rescuing a Jack Russell Terrier, so there may be a new addition to the household.