Via Sullivan, this preview of what is to come:
McCain advisers say they're saving their best material for the last ten days of the race, when, the campaign hopes, three quarters of the remaining undecided voters will make up their minds, and their minds will be concentrating on Barack Obama. When the urgency of the presidential election impresses itself, the hope is that these voters will swing back to the familiar, rather than the unknown. The last ten days, according to a McCain aide, are when the "imponderables" come into play.
Here is a wild guess of what the best material is: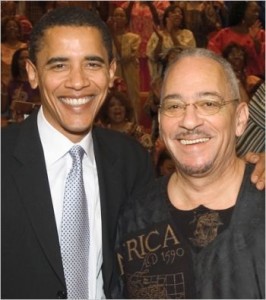 Here is Tucker Carlson pining for more Rev. Wright in the Daily Beast (which is turning out to be worth reading):
The McCain campaign's attempt to tie Barack Obama to terrorist-turned-professor Bill Ayers appears to have failed. Most people still don't seem to know who Ayers is. And there still isn't evidence that the two were more than acquaintances. By the end of the week, McCain will likely have moved on to another line of attack. The obvious question is: Why not Jeremiah Wright?
Timing, Tucker, timing, although I honestly think it will fail. At this point, Obama has already weathered the Reverend Wright stuff, and any return to it will be seen as a sign of desperation. I forget which talking head said it the other day on AC360, but at this point, everything the McCain campaign does is viewed by the public through the perception that McCain is behind. Even things that may be legitimate will be viewed as acts of desperation at this point.
Anything can happen, and I think the triumphalism in some quarters among Democrats (myself included at times, when I am not swinging wildly towards unwarranted pessimism- we all know how carried away I can get) is cause for concern, but we really are starting to head into "live boy dead girl" territory.
*** Update ***
Also, via Ta-Nehisi, this:
*** Update #2 ***
And, right on time, Stanley Kurtz:
It looks like Jeremiah Wright was just the tip of the iceberg. Not only did Barack Obama savor Wright's sermons, Obama gave legitimacy — and a whole lot of money — to education programs built around the same extremist anti-American ideology preached by Reverend Wright. And guess what? Bill Ayers is still palling around with the same bitterly anti-American Afrocentric ideologues that he and Obama were promoting a decade ago. All this is revealed by a bit of digging, combined with a careful study of documents from the Chicago Annenberg Challenge, the education foundation Obama and Ayers jointly led in the late 1990s.
Panic.