From the comments at the Townhall post on the hoax Michelle Obama story: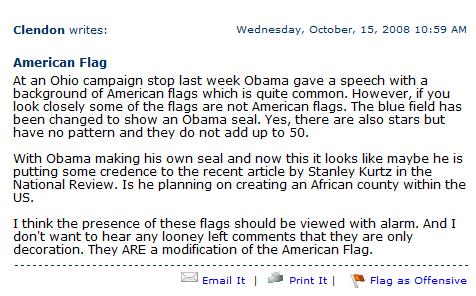 A few comments later, this reply:
clendon & animalgirl:

the flag you're asking about is the state flag of ohio.
Ladies and gentlemen, I present to you the Republican base. Kind of explains why the Corner is the way it is, doesn't it?
(via)