I just woke Tunch from a nap and snapped some photos. That is his futon, which has sort of become his bed. At any rate, I have given up trying to keep him off it and just vacuum it all the time now instead.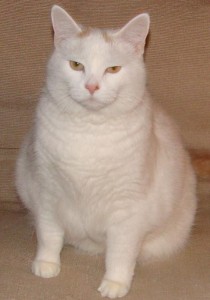 He looks evil in this close-up, but he is really just sleepy: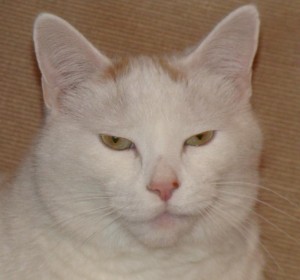 More as he does something interesting. Although, usually something interesting involves attacking my feet or knocking something over, so it will be hard to get a picture.