Earlier, I wondered why someone from Fox News would say the McCain election effort is over because of what some crazy volunteer did, and then it turns out the McCain camp was pushing the mugger story after all. I hate people.
(Update- TNR says it did not reach the national level, which would be nice to believe).
It is Friday, so here are some pictures of pets. Start with a roll in the leaves: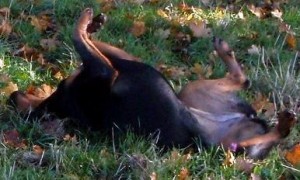 Naptime: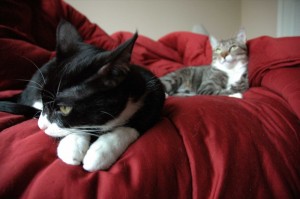 This face is just damned adorable- you just want to squeeze this fellow: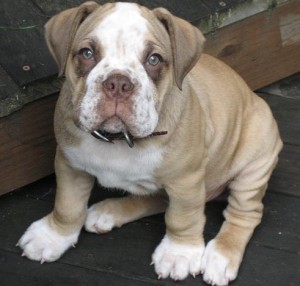 And finally, another picture of my own cat, Tunch (named after former Steeler lineman and current Steelers announcer Tunch Ilkin, for those of you who were wondering), playing with one of his favorite toys: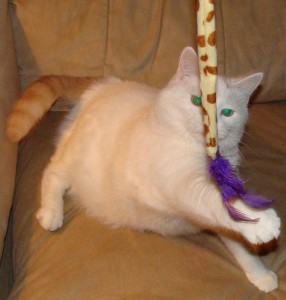 He is not fat. I think maybe if he were a darker color, it would make him look slimmer. At any rate, ample evidence here as to why pets are better than people.