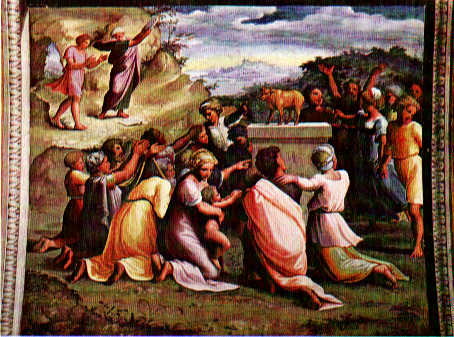 And all the people brake off the golden earrings which were in their ears, and brought them unto Aaron.

And he received them at their hand, and fashioned it with a graving tool, after he had made it a molten calf: and they said, These be thy gods, O Israel, which brought thee up out of the land of Egypt.

And when Aaron saw it, he built an altar before it; and Aaron made proclamation, and said, To morrow is a feast to the LORD. Exodus, Chapter 32.
***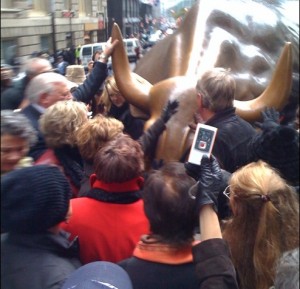 CBN:
For these and other reasons Cindy is calling for a Day of Prayer for the World's Economies on Wednesday, October 29, 2008. They are calling for prayer for the stock markets, banks, and financial institutions of the world on the date the stock market crashed in 1929. They are meeting at the New York Stock Exchange, the Federal Reserve Bank, and its 12 principal branches around the US that day.

"We are going to intercede at the site of the statue of the bull on Wall Street to ask God to begin a shift from the bull and bear markets to what we feel will be the 'Lion's Market,' or God's control over the economic systems," she said. "While we do not have the full revelation of all this will entail, we do know that without intercession, economies will crumble."
I guess we can add the bible to biology, chemistry, and the rest of the book learnin' our modern Christians have no use for these days.