I have a ton of things to do before I head out of town tomorrow, and Tunch can tell that I am busy, because he is sitting on the futon behind me bitching non-stop. I could spend 12 straight hours watching football on the couch and he will not so much as look at me, but the moment I have things to do, here he comes. Jackass.
At any rate, here are some pet pictures. First, my friend Kris sends in Rowan: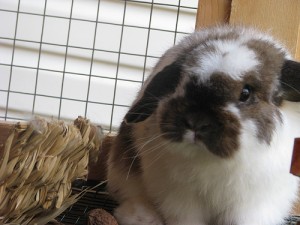 Keeping with the bunny theme, here another little fellow: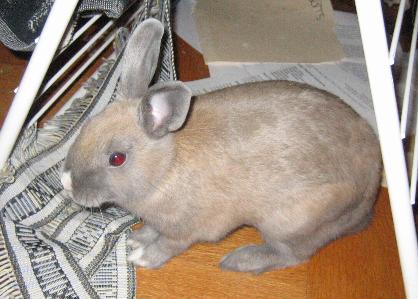 Finally, this image of forbidden love: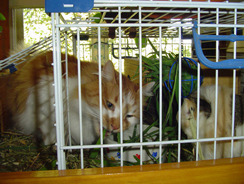 I will be back this afternoon. This will have to hold you.
*** Update ***
Tunch in action: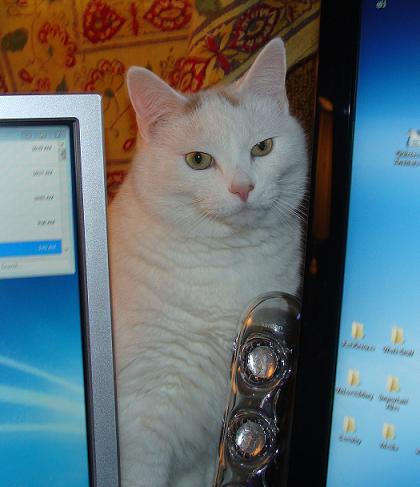 Tunch, a moment ago, after jumping onto the desk, knocking over my right speaker and pulling the fan out of the window, sits between the monitors contemplating what else he can break. I came back from the bathroom to find my desk ripped apart and that "innocent" face.
Bastard.