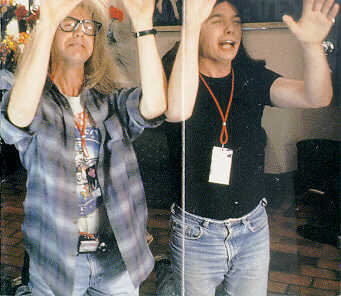 When I made the Clown Shoes category, I had shit like this from the WSJ in mind:
The treatment President Bush has received from this country is nothing less than a disgrace. The attacks launched against him have been cruel and slanderous, proving to the world what little character and resolve we have. The president is not to blame for all these problems. He never lost faith in America or her people, and has tried his hardest to continue leading our nation during a very difficult time.
I will allow Professor Krugman the honors of addressing this with the measure of shrill that it deserves:
Yes, George W. Bush's status as the most disliked man ever to occupy the White House shows that America was not worthy of him. And attacks on Bush gave aid and comfort to his enemies — unlike the firehose of abuse that will be directed against President Obama, which will of course be an expression of true patriotism.
George Bush- poor, misunderstood, victim of his own successes. Is it January 2009 yet?