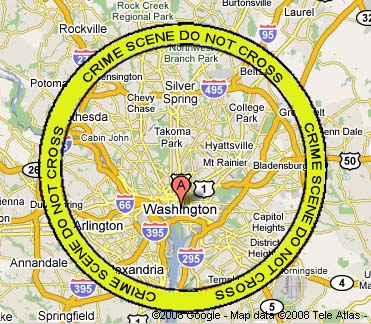 Here:
The financial world was fixated on Capitol Hill as Congress battled over the Bush administration's request for a $700 billion bailout of the banking industry. In the midst of this late-September drama, the Treasury Department issued a five-sentence notice that attracted almost no public attention.

But corporate tax lawyers quickly realized the enormous implications of the document: Administration officials had just given American banks a windfall of as much as $140 billion.

The sweeping change to two decades of tax policy escaped the notice of lawmakers for several days, as they remained consumed with the controversial bailout bill. When they found out, some legislators were furious. Some congressional staff members have privately concluded that the notice was illegal. But they have worried that saying so publicly could unravel several recent bank mergers made possible by the change and send the economy into an even deeper tailspin.
Patriotism is sheltering your income to avoid paying taxes while receiving $700 billion in handouts from the middle class. Mind you, these are the same folks who are already padding their income with late fees, NSF charges, overlimit fees, and interest rates that make the mafia blush.
Awesome. I just love how the Bush administration manages just a little bit more bad faith with the legislature before leaving Washington for good. Then, you have this:
The Federal Reserve is refusing to identify the recipients of almost $2 trillion of emergency loans from American taxpayers or the troubled assets the central bank is accepting as collateral.

Fed Chairman Ben S. Bernanke and Treasury Secretary Henry Paulson said in September they would comply with congressional demands for transparency in a $700 billion bailout of the banking system. Two months later, as the Fed lends far more than that in separate rescue programs that didn't require approval by Congress, Americans have no idea where their money is going or what securities the banks are pledging in return.
I think Booman has the right idea– the Obama administration needs to treat Washington like one big crime scene.