The American Family Association has really topped themselves:
Let Your "Light" Shine For Christ This Christmas Season!

Looking for an effective way to express your Christian faith this Christmas season to honor our Lord Jesus? Now you can…. with the "Original Christmas Cross" yard decoration.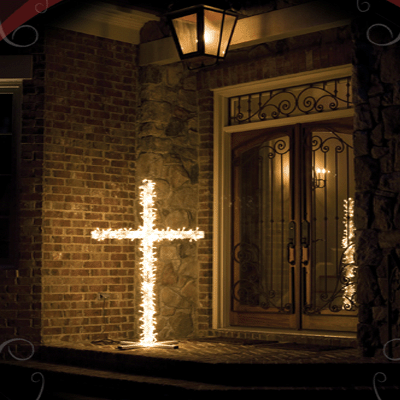 Yes, thanks to the AFA, Christians everywhere can have their very own burning cross in their front yard for a mere $81.85, plus shipping and handling. Oddly enough, this does not seem to be a big seller in African American communities.
In all seriousness, I guess you can't expect people who reject evolution, who think the world was created 6,000 years ago, and who think Adam and Eve roamed the world with dinosaurs to know anything about basic American history, can you?
(via)