And a picture from yesterday's Atlanta rally in support of marriage equality…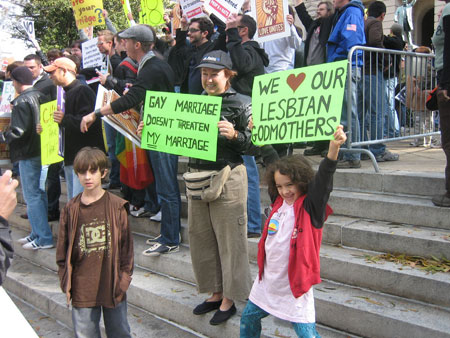 This young girl was having a blast, so I asked the lady she was with if I could take the photo and post it here.
Best sign at the rally: "I can see inequality from my house!"
Runner up: "Jesus had two daddies."
Update: Commenter Don's pictures from the DC rally! Don also notes a sign that was heartbreaking: "MARRIED 8/1/08 — UNMARRIED 11/4/08"
Update II: Fort Lauderdale rally, via Incertus!