I forgot that this mess plays out today, too.
At any rate, I am busy getting some last minute stuff done in preparation to leave. The weather here, by the way, finally feels like November, although it was really weird how quickly it changed. A week or so ago, it was warm enough for shorts and t-shirts, and now it is in the 30's with snow on the ground. At any rate, I have really been slacking on the pet pics, so here are two, and I will throw up some dogs, later: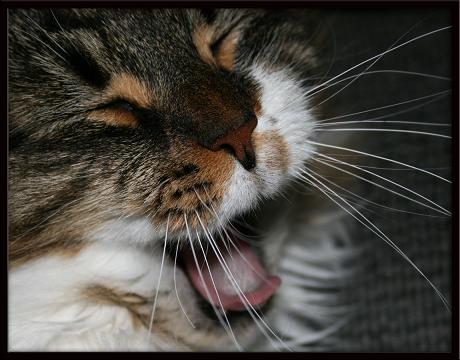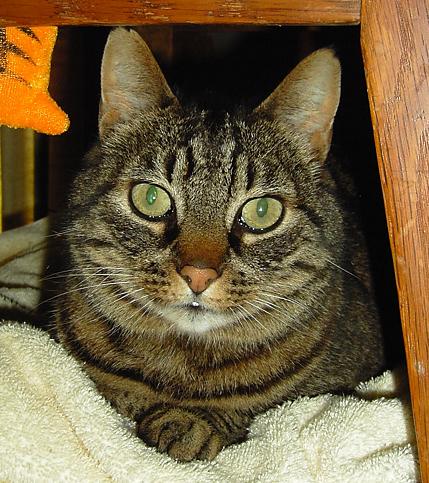 I will bbl.
*** Update ***
And that drama is over:
Senator Harry Reid just spoke to reporters after the private caucus meeting with Dems over Joe Lieberman's fate, and he confirmed it: Lieberman will not be stripped of his Homeland Security chairmanship, because the "vast majority" of the Democratic caucus wants him to stay.

"This was not a time for retribution," Reid said, quoting an unnamed Senator. We're "moving forward," Reid added.
Not that this was an unpredictable outcome or anything:
If recent history is any guide, I think we can safely say that this issue has been settled and that Joe Lieberman's chairmanship is… safe. Every time Leahy and Feingold get in a vulcan mindmeld with the progressive wing, we can almost bet that the beltway wing/GOP lite/business as usual crowd of the Democratic caucus are about to send them down the river.
We will see how this plays out.