I got so excited earlier talking about corned beef and cabbage that I went to the store to buy some. Got there, and the corned beef was ridiculously expensive (I remember when it was $7 for a cut, the cheapest today was $20, so I went with a ham hock). Some carrots, some potatoes, a cabbage, the ham, and some parsley, and dinner is cooking as I write this. It smells so good. I love this meal, and it is soooo cheap, too.
At any rate, some pet pics, since it has been a while, some kitties: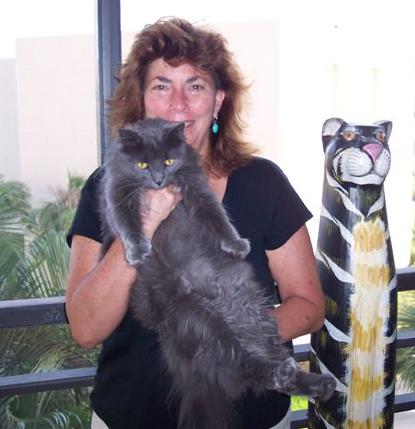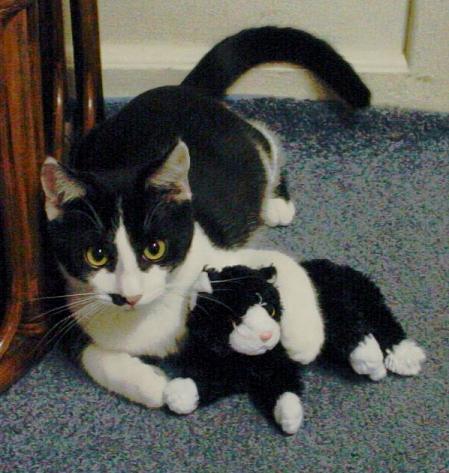 And so I am not accused of anti-dog prejudice, this filthy and happy hound: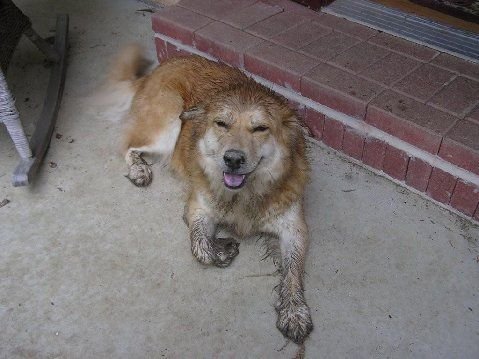 For a second, I was horrified when I thought that fellow was sitting on carpet, but it looks like he is actually on concrete. At any rate, claim your pets, folks.