My girl, Charlotte, says hi. (Actually, now that I look at this picture, she looks like she is pissed that she is getting her picture taken.)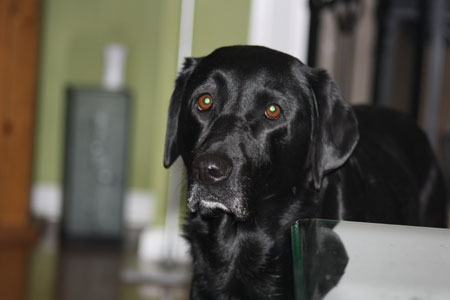 And this is a picture of our next door neighbor, Sophie, a Golden. Charlotte is a people dog. She does not like other dogs. The only exceptions are this one and a neighbor's Irish Setter.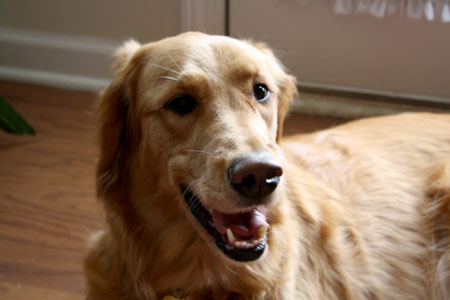 I'm on day 10 of quitting smoking, and it sucks. But then, smoking sucks worse, so I will get through it. Went to a Christmas part last night where several people were smoking and managed! Wish me luck. I am sucking on Commit Lozenges like you wouldn't believe. Fortunately for my wallet, my employer pays for them! I have an awesome employer. I am one of those few people who not only enjoys his job, but also the oppressive corporate overlords he works for!
UPDATE: DAMN!! A lot of you are ex-smokers. I didn't realize I was in such good company!! Congrats to all of you!!