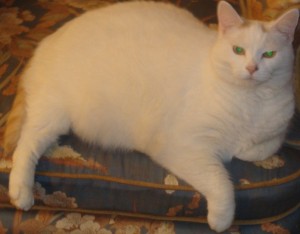 You have your orders. Have a Happy New Year. My life depends on it.
Also, since we did not vote on comments of the year this year (some idiot forgot to run the poll), I am using my near dictatorial powers to choose the top three.
The bronze goes to Cbear:
Yeah, this Michael Jackson coverage is way over the top.

You'd think we lost Tim Russert or something.
The silver goes to Beltane:
The modern conservative movement is a glorified quest to reach the absolute zero of humanity. Already, the true believers have largely lost the ability to communicate in standard English. Another turn of the spiral will find them unable to perform simple functions such as driving (traffic signs are kind of communist if you think about it) and preparing food (that lettuce was picked by Mexicans and lord knows what they've done to it).

The teabagger protests of the future will feature partially clothed, excrement covered fat people shrieking incomprehensible gibberish. It will be the Woodstock of the damned.
And the comment of the year goes to… Xecky Gilchrist:
Seriously, the Republican nomination race in '08 was a metaphorical lineup of oiled posers at Venice Beach flexing for the lunatics passing by.
Honorable mention goes to AKADad for offering this up two hours after Michael Jackson died:
I heard Michael Jackson is to be cremated and have his ashes spread out into sandboxes, so children can still play with him.
…
Too soon?
Thanks for playing.
Have a Happy New Year, or the Hairless Monkey and His Little Rat Dog Get ItPost + Comments (215)