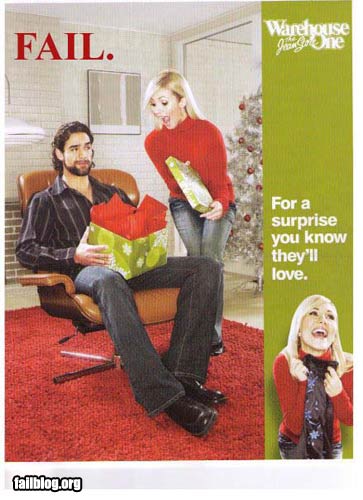 So much fail:
Senate Democrats have no choice but to change their tone about Roland Burris becoming a U.S. senator because Illinois Gov. Rod Blagojevich "called our bluff" in appointing someone over their objections, a senior Democratic congressional source conceded Wednesday.

"We tried to send a political signal to Blagojevich that we would not seat someone he appointed. He called our bluff, in a reckless way," the Democratic source said.
You mean after a near decade of rolling over for the Bush administration, someone with an iq over room temperature figured out you were bluffing whenever you took a stand on anything? And does this congressional source have the initials "HR?"
And yes, I understand you are tired of this story, but I just can't get enough of it, because I honestly don't recall a more ham-handed response to a political issue. I am sure some are out there, but this is just breathtaking. One crooked governor and a guy who couldn't win statewide office in 85 attempts just made the entire Democratic DC establishment look like total morons. And what is great about this is that they still think it is "reckless," when pretty clearly, as I stated over and over again, it was the only rational option for Blagojevich. The only thing he has going for him is the legitimate authority of his office, and these keystone cops in DC still have not figured that out.