Emailers, I have heard your pleas. Here is an all in one puppy update.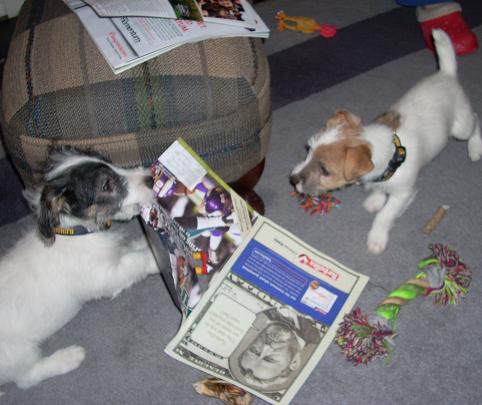 That Sports Illustrated had it coming.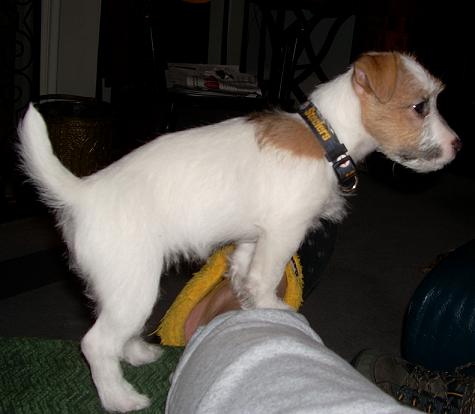 Profile of Ginny.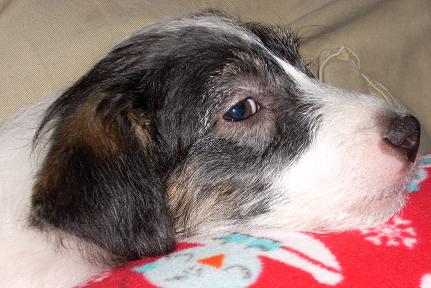 A profile of Guesly.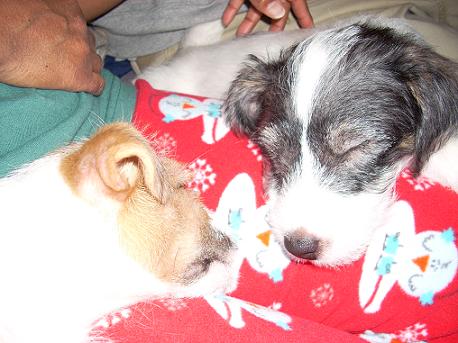 Napping. And for those of you who were wondering which one is the "Alpha" dog, this video might shed some light on that question:
They are like that every moment they are awake, and then they periodically collapse for naps for a bit, and then they are back at it again non-stop. Enjoy.
BTW- For those of you doing your Saturday cleaning, there is a Monkathon on USA.