I know full well I may be jinxing my team, but I can't control myself. Sorry in advance for what follows: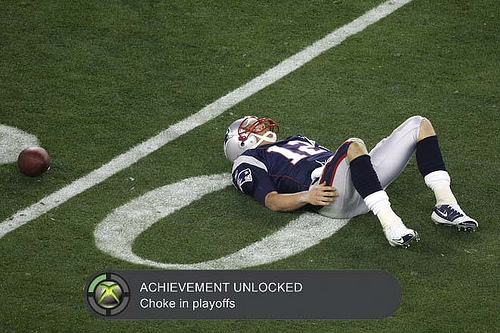 Hey Editors, you ready for the big Patriots game this weekend?
Oh, wait, that is right. While your nancy boy quarterback was canoodling with his eurotrash super-model bride to be (technically she is Brazilian, but with a name like Giselle, she might as well be French) this weekend, a real football team was working towards their SIXTH Super Bowl ring.
Suck. On. TUCK. RULE. This.
PS- Belichick is a cheater.