Some debate as to whether or not Tunch is actually losing some weight since I put him on a diet two months ago (only 1/2-2/3 cup a day of some organic diet food, the name of which escapes me), so here are some live action shots of Tunch rolling around on the office couch. Yes, he is still a little rubenesque (although as a Steelers cat, would that make him Reubenesque?), but I just don't think he is as fat as you all claim he is: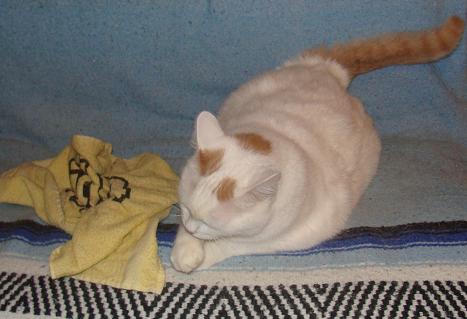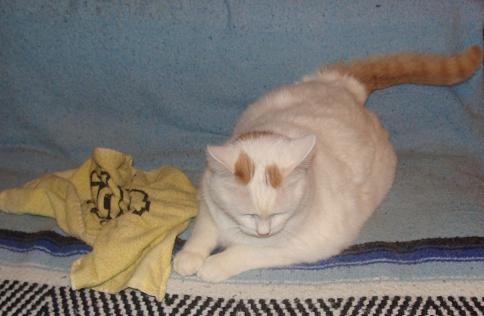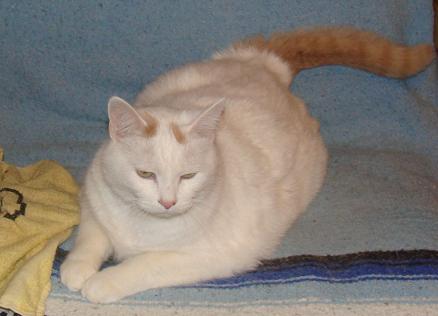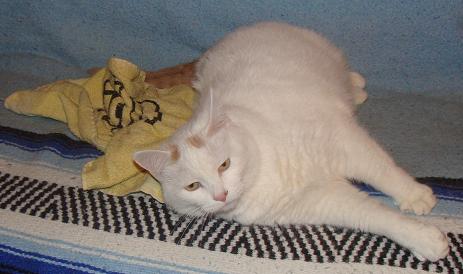 I am not having a very productive day. I finally fell asleep at around 2:30, and then was up at the crack of dawn because I couldn't sleep anymore and I wanted to watch Mike and Mike.
Six, baby. Six.
And after some thought, I don't understand why Ben was not MVP. If that had been any other quarterback, he would have won it. If Elway, Favre, Brady, Montana, anyone, had driven their team down the field with two minutes left in the Super Bowl, starting the drive with a 1st and 20 and finishing with a touchdown frozen rope to the quarter of the end zone where only the receiver could make the catch to win his second Super Bowl, they would already be measuring for a bust. Put that into the context of the season, in which we never had a solid go to running back due to injuries, and the fact that other than Holmes and Miller, we have few offensive weapons (Ward always makes the clutch catches, but was hurt and a non-factor), and you would think Ben would have been a lock. For some reason, the NFL community just does not respect how good Ben is and it makes no sense to me.
*** Update ***
This 33 lb beauty was sent in over the weekend: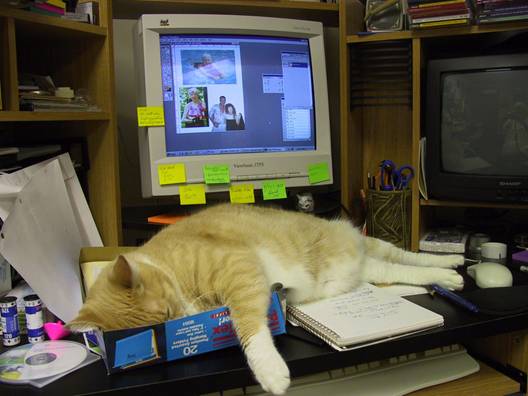 I love how this picture captures the "essence" of cat- "Sure, you may think that is all your property, and you may have work to do, but buddy, I got to get a nap."
Whoever sent this one in, send more. I can tell right now he is going to be a crowd favorite.