Apparently some guy is talking about something in a little. I don't know, but people in the comments seem to think it is more important than the Backyard Brawl, which is currently in progress. I beg to differ. At any rate, here is a place for you to talk about it.
Also, a little bird emailed me this link to the Corner, where they are listing the top #25 conservative movies of all time. #22 is Brazil:
Brazil (1985): Vividly depicting the miserable results of elitist utopian schemes, Terry Gilliam's Brazil portrays a darkly comic dystopia of malfunctioning high-tech equipment and the dreary living conditions common to all totalitarian regimes. Everything in the society is built to serve government plans rather than people. The film is visually arresting and inventive, with especially evocative use of shots that put the audience in a subservient position, just like the people in the film. Terrorist bombings, national-security scares, universal police surveillance, bureaucratic arrogance, a callous elite, perversion of science, and government use of torture evoke the worst aspects of the modern megastate.
No wonder they love it.
Finally, one of our commenters is adopting a kitty, and it has no name: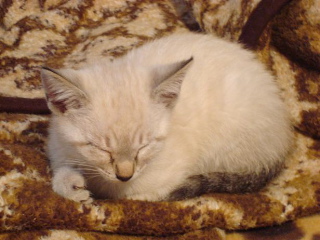 A shame to go through life without a name. Please help.
*** Update ***
That didn't take long. I just got an email informing me that said kitty has already been named and has made herself at home: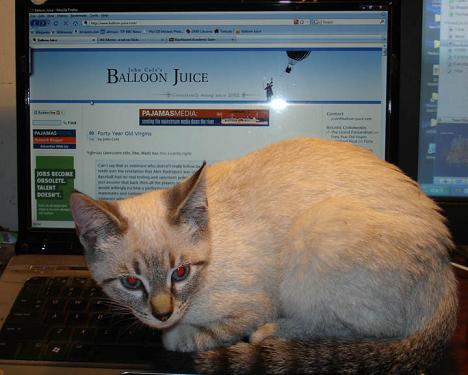 Say hello to "Momo."