I'm tired for some reason. It has been raining and crappy all day, and that always screws up my sinuses. Also, Tunch, for no reason whatsoever, just ran into the office, attacked my right foot, and then screamed out of the room like a cruise missile.
It is only a little scratch, but it did draw blood. The fat bastard has gone feral.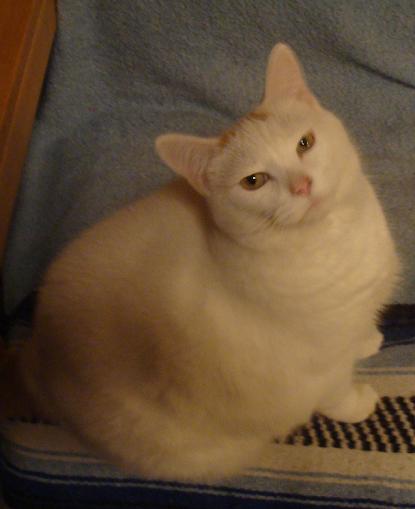 A live action shot from five minutes ago.
*** Update ***
An early entrant for the 2009 Golden Wingnut Award. I'm laughing hysterically.