I see a little bit of chatter about the Fairness Doctrine bubbling up, and I have to admit I am conflicted on the issue. First, I just don't like it. Second, I swore over and over again that no one on the Democratic side was interested in reviving it (and in truth, Obama won't touch it, most likely), so if they did revive it, I would have a good bit of egg on my face.
Having said that, this: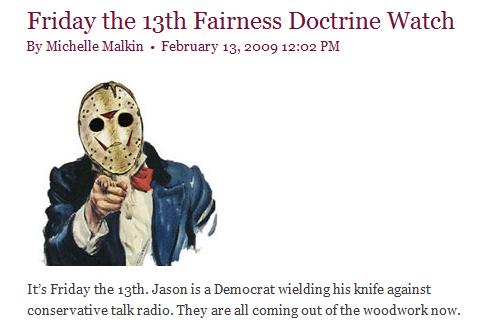 And I'm sure Rush is apoplectic.
This is becoming a tough call, when opposition to the Doctine was a no-brainer. Anything that makes Malkin and Rush that mad can't be all that bad. I'd oppose chocolate and puppy kisses if they endorsed them.
That's just how I roll these days.