Rich Lowry, writing at K-Lo's House of Crazy:
I got blowback today from Arnold's office saying it's wrong to say (as I did in my column) that he wanted a bailout because he explicitly said he didn't. On January 26, I'm informed, the governor said…

So, Arnold opposes a bailout of California—as long as he gets lots of federal money while opposing a bailout.
That sounds a lot like someone publicly stating they were opposed to money for a bridge to nowhere, saying "thanks, but no thanks," and taking that money anyway. And we all know the hard-hitting diatribes Lowry launched at her:
I'm sure I'm not the only male in America who, when Palin dropped her first wink, sat up a little straighter on the couch and said, "Hey, I think she just winked at me." And her smile. By the end, when she clearly knew she was doing well, it was so sparkling it was almost mesmerizing. It sent little starbursts through the screen and ricocheting around the living rooms of America.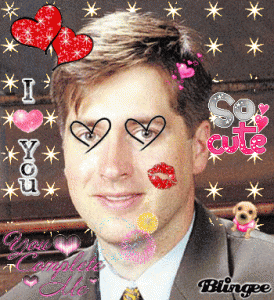 Sorry, Arnold. You just aren't Rich's type.
(Picture lifted without shame or permission from Rumproast.)