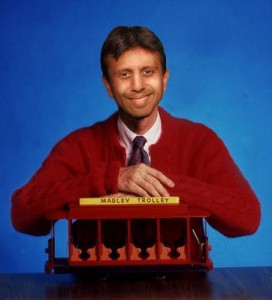 This is kind of funny. While Newt Gingrich is promoting investment in transportation, the official GOP position is that kind of spending is pork, and Bobby Jindal came out swinging against it the other night. Oops:
Louisiana's transportation department plans to request federal dollars for a New Orleans to Baton Rouge passenger rail service from the same pot of railroad money in the president's economic stimulus package that Gov. Bobby Jindal criticized as unnecessary pork on national television Tuesday night.

The high-speed rail line, a topic of discussion for years, would require $110 million to upgrade existing freight lines and terminals to handle a passenger train operation, said Mark Lambert, spokesman for the Louisiana Department of Transportation and Development.

Jindal on Tuesday delivered the official Republican Party response to President Barack Obama's address to Congress. He criticized the stimulus package passed by the Democratic-majority in Congress and the president and noted examples of projects that he found objectionable.

"While some of the projects in the bill make sense, their legislation is larded with wasteful spending," Jindal said. "It includes … $8 billion for high-speed rail projects, such as a 'magnetic levitation' line from Las Vegas to Disneyland."
I honestly have no clue why the Republicans don't take just, at the very least, a month, cool their heels, and figure out where they want to go and what they plan to do. This is just ridiculous.