A reader just sent this in: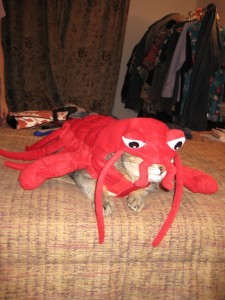 That cat has no dignity whatsoever.
Again, the quickest way to get your pet up here is to have it in a compromising position. Like, for example, a cat wearing a lobster costume.
*** Update ***
I have no idea how I missed this until now:
Excellent.