Want to have some fun? Try reading this post about the GOP "budget" while watching Memento with a friend who has never seen the movie. The movie is a mindfuck and there I am trying to snort quietly, which only makes my friend think I am laughing at her for missing something important. Thanks, Gavin, you bastard.
The GOP budget plan is an epic fail in the same sense as the European Sega Mega Drive version of Zero Wing. The game could have been perfectly fine, but the mangled translation in one cut scene ("…All your base are belong to us") had a weird resonance that will keep it alive on the internet forever. For some reason it feels fuzzy to see someone illustrate his own defects so graphically and concisely.
Naturally I couldn't resist piling on. Then I found out that my entry looks a lot like this one at Fark (scroll about 2/3 down the page), which proves that someone else grew up at about the same time as I did*.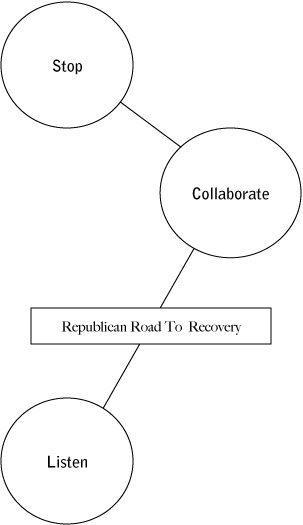 After looking at my creation for a while I realized that my plan beats theirs on every possible level. This is not even a concern troll comment. The GOP would honestly be better off if they listened to my inane plan instead of theirs. My plan even contains a practical plan of action.
In other words in five minutes, inspired by an embarrassment to both white people and hip hop, I came up with a superior strategy document. So did some dude at Fark. The scary thing is this might well be the very best they can do.
(*) I feel kind of guilty, so read his blog here. He also homebrews, which is kind of spooky.