Sort of out of it tonight. Spent the better part of the afternoon dealing with people on the phone, then when that was finished ended up on the phone with USAA for about 45 minutes. I have to say I like that company, though- nice people and good service.
For whatever reason, I picked up a thing of the SoupMan's gourmet soup for dinner (you know him as the guy who inspired the Soup Nazi on Seinfeld). I had never had it before and got the Italian Wedding Soup. It was good, and ginger in wedding soup was interesting, but it was really overpriced. I doubt I will do that again.
***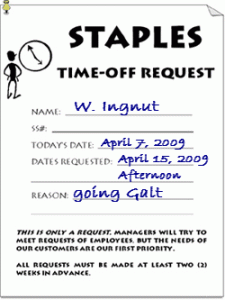 "I wonder if any of them will ever realize they can buy loose tea."
–
Atrios
In other news, it appears the ACORN plan to take over the world by infiltrating a series of silly protests by even sillier people is such a cunning plan that not even the head of ACORN knows anything about it, but then again that may just show how disciplined they are ("Anyone who runs is a VC.
Anyone who stands still is a well-disciplined VC."). Everywhere I look in the wingnuttosphere, though, it is all ACORN, all the time. ACORN even made an appearance in today's farewell letter to Norm Coleman in the NRO:
The Board of Canvassers that was convened to preside over the recount and rule on challenged ballots conducted itself honorably under difficult circumstances. In addition to board chairman Mark Ritchie, the Man from ACORN who is Minnesota's secretary of state, four judges served on the board: Minnesota Supreme Court Chief Justice Eric Magnuson, Associate Justice Barry Anderson, and Ramsey County District Court Judges Ed Cleary and Kathleen Gearin.
ACORN is turning into the phlogiston of wingnut conspiracy theories. They can't tell you what they do, but if it upsets Republicans, ACORN is there, colorless, odorless, and pissing off Rush Limbaugh. I remember when it used to be A.N.S.W.E.R. and the ACLU that had these guys up in arms over everything. Maybe they are just working their way through the alphabet. If that is the case Big Brothers/Big Sisters and the Breast Cancer Research Foundation better get ready for the shitstorm of poorly written emails they are going to get during the 2010 midterms.
***
This fellow is having surgery today: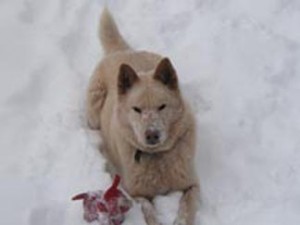 I'd like to watch some television tonight, but the igoogle tv guide thing is informing there isn't much on. I suppose I will just read and insult some of you in the comments.
Staples picture stolen without permission from Cleek, who doesn't get near the traffic he deserves.
*** Update ***
Not enough people appreciate Delbert McClinton.
Also, I am giving the Unusuals a test drive tonight. Figure it is new, so I will give it a shot. Also, Rescue Me.