Here is a shot of Tunch lying behind me bitching because he wants more food.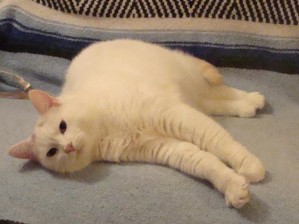 He was down to 16 lbs at the last vet visit the other day, and we have lowered his food intake from 1/2-2/3 a cup a day to no more than 1/2 cup, and he is pissy. I have been doing it slowly because I read you can blow out a cat's liver by putting them on too much of a diet.
In other news, does anyone know of any way to add your own artwork to Itunes? I have several albums with no artwork, and that irritates me. Also, I am wondering if there is any way to find out what Dead show this set came from:
Jack Straw
Stagger Lee
Wang Dang Doodle
It Must Have Been The Roses
Memphis Blues
Tennessee Jed
Let It Grow
Here Comes Sunshine
Playing in the Band
Box of Rain
The name of the disc was "Here Comes Sunshine," but it was an off label disc and I can not find it anymore. Likewise, I appear to have lost my copy of it (I bought my copy at a now out of business local store), and I know there was a second disc that had an amazing Drums/Space, and I would like to get it. If anyone can figure out what show that was, it would be much appreciated.
*** Update ***
Also, I saw this picture at TPM: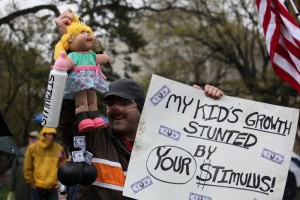 You know you have issues if your first response was "God, I hate the Browns." Being a Steelers fan is a full time job.