Figured there were a bunch of new threads up, so we probably needed one designated for random babble. At any rate, one of the things I have been doing the past couple of weeks is getting into a solid routine of taking long walks in the morning, and since the weather has been so nice, I'm to the point now that I walk for an hour or more every morning. It is nice, I am dropping a little weight, and I just feel so much better every day when I start it that way.
The only problem is that I get tired of listening to music in the morning, so I have become a voracious consumer of podcasts. If a newspaper or magazine has a podcast, there are very good odds that I have sampled it in the last couple months. Some are better than others, but I wanted to take a moment and single out one that I think is just spectacular- The New Yorker's Political Scene. They are too short, and happen only once a week, but they are, in my mind, exactly what a podcast should be. They keep a brisk pace, have great sound production qualities, are informative, and leave you feeling like you have learned something and wishing the podcast was longer. Last week they had Jane Mayer, a couple weeks ago Ryan Lizza was a guest discussing Obanamics, etc. At any rate, since we spend so much time trashing the media and pundits, I thought I would give a shout out to content that I think is really good. I just wish they released more of them.
It has been forever since we had some pet pics up, so here goes: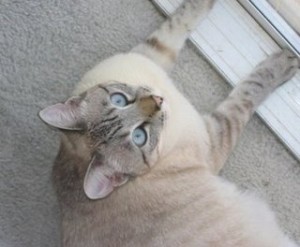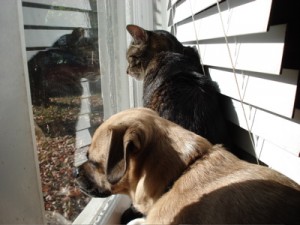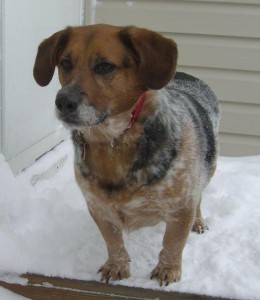 You are on your own until later on. Behave.