Dinner was excellent, and the mushrooms turned out great. I actually made two marinades (one with lime juice and one with balsamic) as suggested in the comments below, and then ended up using neither. I just washed them, brushed them with a little olive oil, cooked them, and then tasted one to see which marinade would be better, and decided all it needed was a little sea salt and some pepper. Very good. Summer food rules, especially since so much of it is light and healthy and I'm always trying to make it so there is less of me to love. Apparently too big to fail only works for the banks.
At any rate, not much going on at the Cole homestead tonight or this weekend. I was thinking about going home to take mom out to dinner since my father is in Reno, but when I called my mom to ask, she said "That is ok, I have lacrosse games to watch." I wish I hadn't already mailed her a card.
Tomorrow I am renting a rototiller and plowing up the plot I have cleared for the garden, and I suppose I need to finalize what I am going to plant. I might go see Star Trek this weekend, as well.
Finally, I have been on the receiving end of a vicious assault the entire time I have been writing this: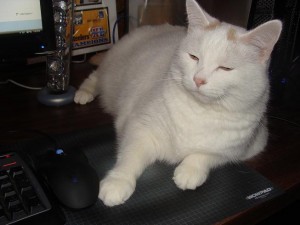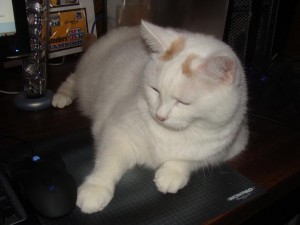 Also, the Pens and Caps are on, and it is about to get brutal, as Ovechkin just intentionally destroyed Gonchar's knee, and will probably be beaten to a bloody pulp.
What is on the agenda for you all?