Short walk tonight, because someone (not me), at about the mile and a half mark, decided to roll in something so foul smelling that I couldn't stand the smell of her. I'm not sure what it was, but parts of it stuck to her flank until I threw her into the damned river before letting her into the car. The only downfall to going without a leash is that there is no margin for error when there are dead things to be rolled in- you just have to deal with it because you can't control it. At any rate, some pics from before the incident: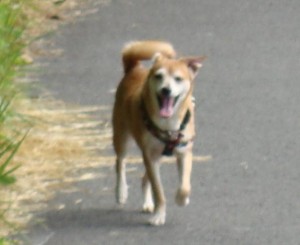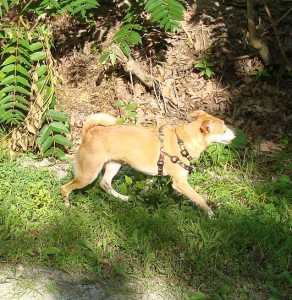 Bonus wildlife: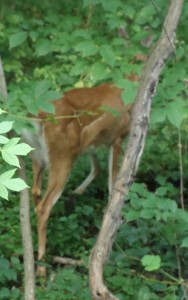 I'm predicting this will be the first deer shot in the 2009 hunting season. As you can see, the underbrush is not thick at all, but this deer was making so much damned noise it was unbelievable. It sounded like a drunk frat boy who had stumbled off the path to the bathroom late at night and had walked into a briar patch.
Also, Tunch fans, he was busy eating while I posted this, so I will take a pic later.