Wow: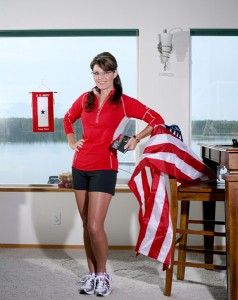 When I saw it at Sullivan's, my first thought was that it has to be a photoshop done by her enemies.
It isn't. It is part of a photo shoot for Runner's World. Has anyone seen Rich Lowry today?
Also, I eagerly await the multiple Red State diaries screaming about her mistreatment of the flag.