Almost two days without internet, and it looks like I missed a lot: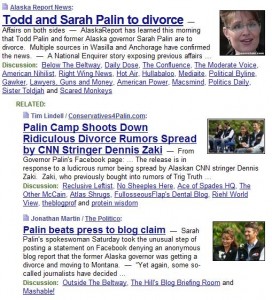 Without reading one story, let me guess: one random person on the internet makes something up, several others repeat it, then dozens of gravely offended right-wingers rush to defend Sarah's honor, Palin camp denies the rumor, we spend the next two weeks talking about what a victim Sarah Palin is.
Am I getting this right?
I hope I lose my internet again.