I picked up Leverage last week after I asked about it, and I've watched the first couple of episodes and I like the show a lot. In fact, I might watch an episode or two tonight.
Also, I am going to go through the site redesign open thread and pull out your comments and see where we are going to go with this, and I expect to pass on the request to the designer tomorrow. Depending on schedules, that means things might happen this weekend.
And finally, puppies: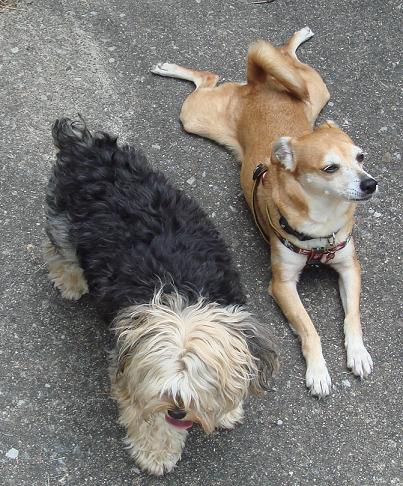 I have no idea why Lily lies like that, but she does a lot. Must be comfortable, although I don't recall seeing other dogs lie like that.