Pittsburgh, famous for its year-long beautiful weather (heh), delivered up one hell of a weekend for Kos this year. Congrats to everyone who came from somewhere where it's raining or a hundred degrees in the shade right now. Unfortunately, do not expect a ton of political blogging as I am thick in the weeds of buying a house. I do, however, have a couple bits of advice for Kos'ers in Pittsburgh.
* Best place to see a sunset or the city at night: the West End Overlook is one of Pittsburgh's best-kept scenic secrets. It provides fantastic views of town from the west, it has a great dog run if you're traveling with pets and it is never mobbed, unlike the promontory on Mount Washington. However, getting there is tricky for first-timers even when there is no construction on the West End Circle (which there is), so make a map. Close second: the top floor of the US Steel building, downtown.
* Great food: The best pizza in town is Mineo's on Murray avenue in Squirrel Hill. Don't let anyone, least of all my sister, tell you that Aiello's (more or less next door) is better because that is wrong and it always has been wrong and I am tired of hearing about it. Caveat: some people, who are wrong, think that a thick layer of greasy cheese detracts from the experience. Second, the corner of Highland Ave. and Center in East Liberty might be the most underrated food spot in Pittsburgh. You can find two (!) very good Ethiopian restaurants as well as Paris 66, a French creperie and restaruant that somehow (I honestly do not know how) manages to sell first-rate surrender monkey cuisine for affodable prices. All of these are BYOB, but the city's top wine store is right across Highland Ave (open Sundays until 5).
* Great beer: Also in East Liberty, the Sharp Edge tavern has something like 300 beers on hand and a tap longer than some seaworthy vessels. The food is good enough to pair with Piraat, Witterke or a Baltika Porter. My personal happy place is the bacon bleu burger with Southern Tier's UnEarthly, a Delirium Nocturnum or a Rochefort #12 if I'm feeling wealthy.
Now for a pic from my E-P1. Macro again.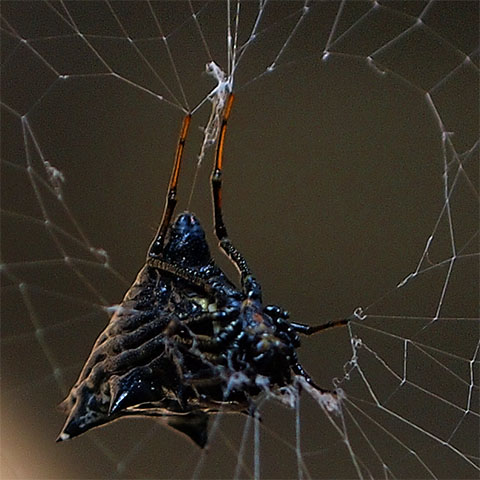 Kit zoom plus a FL-36 flash with a clip-on diffuser. The pic is a crop with resolution dropped by 25% to fit on the blog. F5.6 1/180 @ 42mm.