Lily is pouting because it is raining and she only got one several mile walk on the rails to trails today. Such a poor, abused puppy. As such, you are stuck with a new Tunch picture: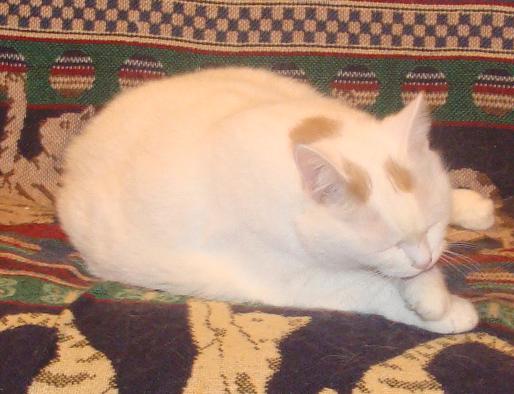 Made pad thai tonight with some of the thai hot peppers I grew, and man did I underestimate how hot those babies were. Regardless, it was really good, and I needed to use up some cilantro, too, because that goes to seed so fast.
Also, the site is supposed to be rebuilt some time this week. The designer has been super busy, but should be free this week (crosses fingers), so maybe some of the site performance problems we have been experiencing lately will disappear. I couldn't get on for several hours today, and I got a bunch of emails, so I know I was not the only one.
*** Update ***
One of our readers passes along this pic of his recently departed buddy Maxie, who just had to be put down: