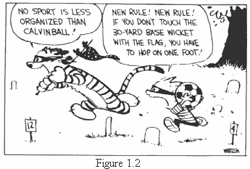 Matt Yglesias catches Grassley and Enzi stating that any health care bill needs 75-80 votes in the Senate. Why? Just because! The new talking points must be out, because Bill Kristol's personal puke funnel chimes in:
Maybe President Obama should stop wee-weeing and start trying to get some Republican support for his bill — as both Johnson and FDR successfully did. Getting a bill like this is not, in fact, always messy. Rather, there is clearly something particular about Obama's approach that has created this mess.
At any rate, since 75-80 votes is what is needed, I guess we should move to repeal the Prescription Drug Act, which only got 54 votes in the Senate. Likewise, the 2001 tax cut only got 62 votes, putting it below the new requirement. The 2003 tax cuts only got 50 votes, which, under the "new" rules, means we have to roll those back. Finally, only Scalia and Roberts passed the 75 vote threshold for confirmation, so sorry about your luck Clarence and Sam.
These guys literally can say anything, and no one calls them on it. Ever.
(Image idea stolen shamelessly from Yglesias.)