Been a long, long week and it is only Wednesday, so I went over to Brian and Tammy's for dinner. Bruschetta and spaghetti with meatballs and some mojitos (a thematically challenged dinner and beverage combo, but good, nonetheless). All was well until Tammy bent over to give Lily kisses and she bit Tammy on the nose. Have to work on that, I suppose. At any rate, Sam and Lily got along: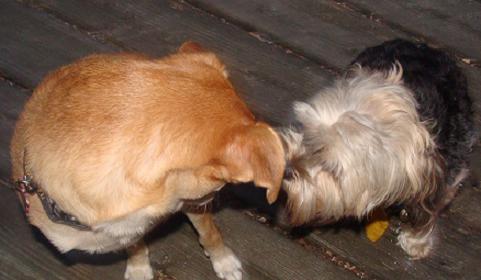 As a bonus, here is Sammie walking around with a leaf latched on to her whiskers: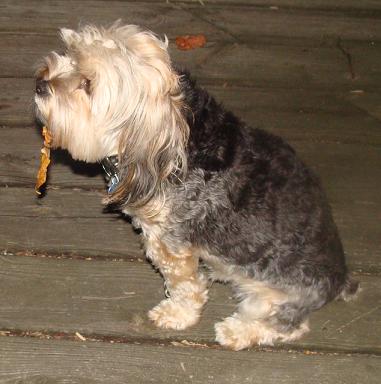 Hope all is well your way.
John +fuggetaboutit