Day two and a half of a cold that started a couple days ago when I foolishly slept with my windows open and the temperature dropped 40 degrees and I woke up freezing at 6 am. No fever, but a sinus headache and a sore throat- the sinuses are so clogged my neti pot hanged itself in the towel closet. Love it when the weather changes.
Here is a picture for you, though: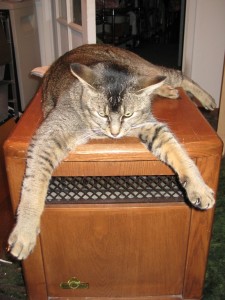 I'm going to go swill green death Nyquil and watch four hours of NCIS, because that is about what I can handle while smacked up on Nyquil.