We earned this: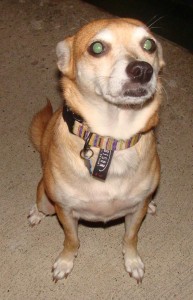 For whatever reason, the black snout hairs kill me. Also, she has the most pliable snout, ever, and that always cracks me up.
Also, here is a request, for the next 24 hours, stop emailing me things that are going to piss me off. Only good news. KTHXBAI.
Let the youtube wars begin.
*** Update ***
Late night potty walk: