The newest wingnut endeavor:
Rep. Jack Kingston's (R-Ga.) has rapidly signed up 99 co-sponsors for his Czar Accountability and Reform Act of 2009, which I wrote about last week. All but one of them are Republicans: the member of the majority party backing Kingston's crusade to prevent presidential advisers who haven't been approved by the Senate from collecting salaries is Rep. William Clay (D-Mo.).
From wikipedia: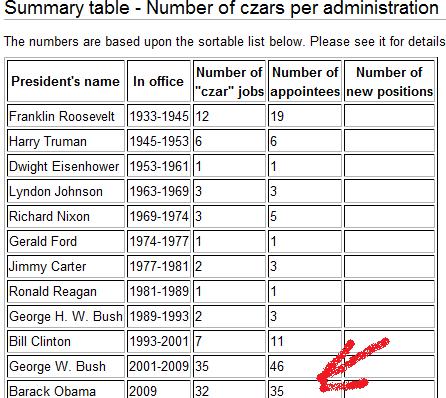 Also according to wikipedia, this: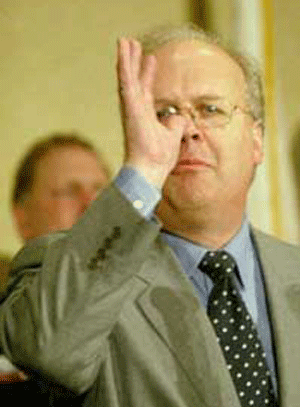 Turdblossom wasn't the only nickname Karl Rove had. Another nickname for him was "Domestic Policy Czar."
I understand that consistency is not the Republican strongpoint. But would it have really hurt for them to wait a year before going batshit insane? Even most of America still remembers the last eight years, but they are going to the full monty with the nonsense anyway. I mean seriously, what is left for them to do? How do you top the last couple of months? Release a competing budget with no numbers?
Oh, nevermind.
(via)
*** Update ***
If the Republicans really were concerned with fiscal responsibility, they would stop making up so much shit that someone has to be employed full time by the White House refuting their lies.
*** Update #2 ***
Apparently Clay's inclusion on the list was a clerical error.