The ribs and pork loin are about ready- making a peach/thai pepper chutney for the pork loin, making some jalapeno and bacon cornbread, cole slaw, beans, and some home made french fries:
All this, and football, too!
*** Update ***
The ribs and pork loin: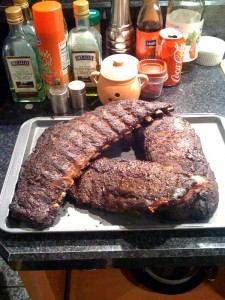 No, those are not granite, before you ask.
The plate: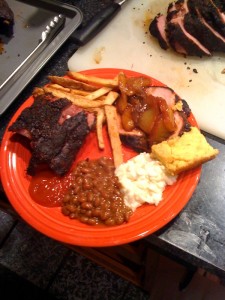 It tasted better than it looked.