An enterprising journalist might look at this: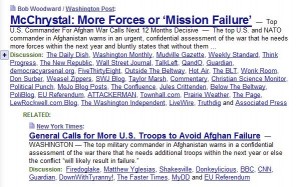 And after sampling the right-wing reactions, do a comparison to the reactions from those same people when Eric Shinseki correctly estimated we would need more troops in Iraq. I bet the results would be illuminating. He probably just had a book to sell.
Now, of course, this assessment from McChrystal will be the word of God and portrayed as "forcing" Obama's hand.