Just got back from a charity benefit for breast cancer awareness that had the worst band since the Wedding Singer.
And I'm pretty sure Tammy will back me up on this.
*** Update ***
The ferocious lion, after chasing feathered prey seemingly attached to a stick and always somehow able to escape his grasp, feasts on the carcass of a dead tuna: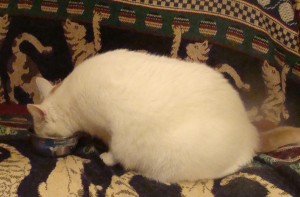 I may be watching too much of the Planet Earth series.